Cofi
Website and online store with user submitted content
Loading...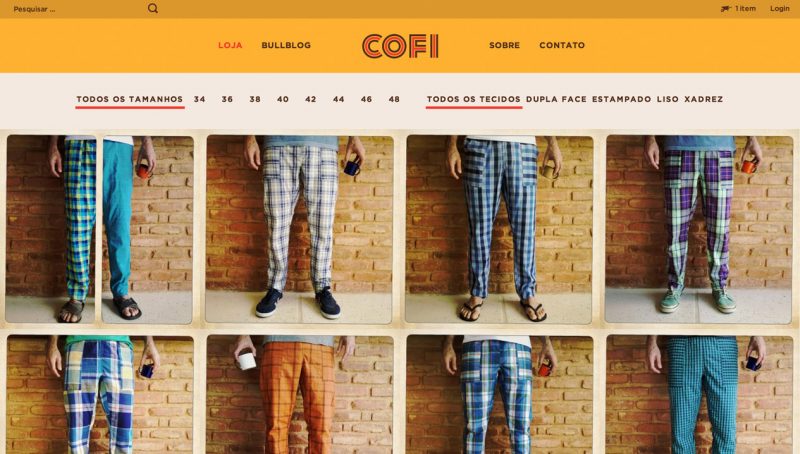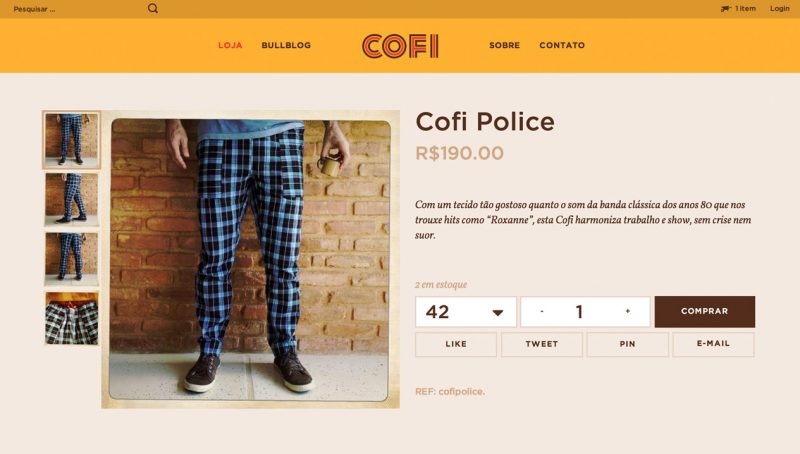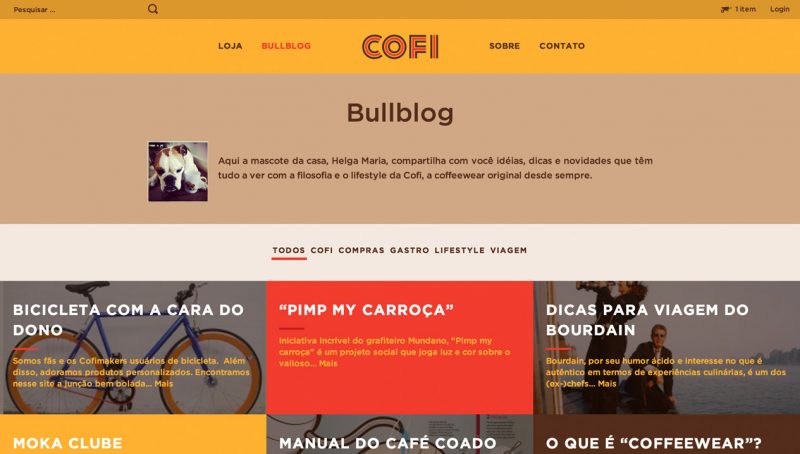 Cofi are the creators of stylish, yet incredibly comfortable, men's trousers in lightweight cottons and contemporary prints, just perfect for the climate of their home city of Rio de Janeiro, Brazil.
Engagement
To encourage community engagement, the site integrates with social platforms to allow for user submitted content.
One successful example is the open and active homepage image gallery that automatically pulls in Instagram photos with the hashtag #cofiwear. Each month the author of the photo with the most likes wins a pair of Cofis.
But it is not just existing customers that win. Potential customers are exposed to vibrant and diverse examples of Cofi in the wild and witness first hand the engagement with the Cofi brand. Which is a win for Cofi too.

Brand clarity
From the label to the website, and everything in between, brand cohesion was achieved via a clear and vibrant color palette, typography and all versatile logo designed by Leste.
Localisation
Conceived as a international brand, the Cofi website displays prices in USD and BRL and will soon be available in English and Portuguese.